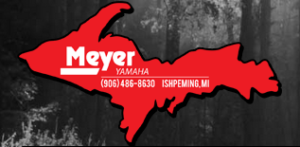 We want to make your stay at Maple Ridge Resort as fun as possible, and are always looking for new ways to connect you with the outdoor fun Lake Michigamme and area have to offer. We have partnered with Meyer Yamaha in Ishpeming to offer jet ski and snowmobile rentals on-site. To reserve, please call Meyer Yamaha at (906) 486-8630 and tell them you're staying at Maple Ridge Resort. We will make sure your ride is at the resort when you arrive, fueled up and ready for fun!
Available for rent today!
WaveRunners
2015 Yamaha VX Deluxe WaveRunners can make any day on the water exciting!!
Our daily rate for WaveRunner rental is $260, with a $1,000 credit card deposit.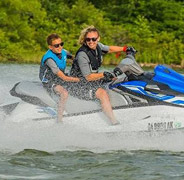 Snowmobiles
If you have ever ridden a Yamaha snowmobile, you know it can be one amazing experience. If you haven't been on one yet, what are you waiting for?
Our daily rate is $269 for either model with a $1,000 security credit card deposit.